CGN Power holds shareholder meeting in Hong Kong
Source: 发布时间: 2017/05/25
CGN Power Co held its annual general meeting in Hong Kong on May 24, reporting on its operation in 2016 and making development plans for this year.
A total of 11 resolutions, ranging from profit allocation to investment planning, were passed with an average approval rate of 99.5 percent.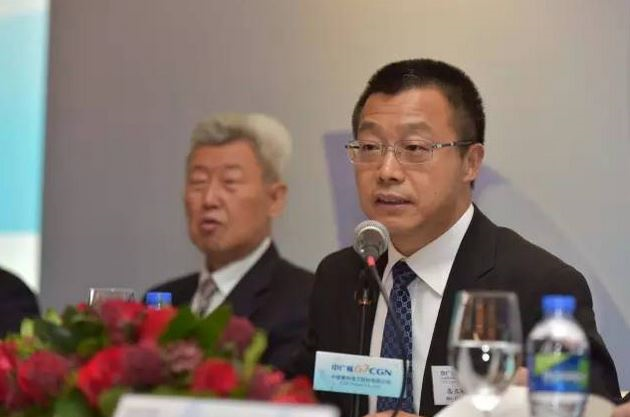 The company's return on equity and total assets were 12.4 percent and 4.9 percent respectively, said Gao Ligang, president of CGN Power.
By the end of 2016, the company has 19 operating nuclear power units under its management, with their installed capacity totaling 20.38 GW; the installed capacity of its nine nuclear power units under construction totaled 11.36 GW; on-grid electricity reached 115.58 TWh, up 30.83 percent compared to that of 2015; its annual revenue was 32.89 billion yuan ($4.82 billion), up 22.7 percent year on year, according to a report released at the meeting.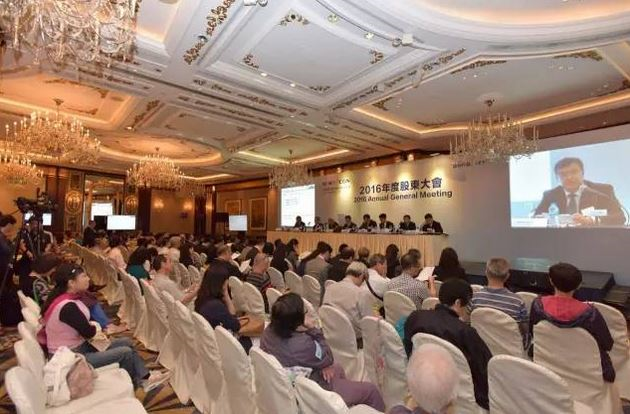 In 2016, 72.2 percent of WANO indicators of CGN Power's 18 operating units reached the world's top quartile and 63.9 percent of WANO indicators fall into the world's top decile.
In addition, its Daya Bay Nuclear Power base has won 36 items-times first prizes in competitions held by Electricite de France, ranking first among 60 plus similar units worldwide.
Ling Ao unit 1 has not reported any unplanned shutdowns for consecutive 12 years and has safely operated for 4,000 consecutive days as of March 14, ranking first among similar units worldwide, Gao noted.
As a stable and reliable source of energy with large generating capacity and zero carbon emissions, nuclear power will continue to play a key role in China's power consumption structure, Wei Qiyan, CGN Power secretary and spokesman said in an interview at the break of the meeting.
He made the remarks when answering questions as to whether combustible ice will affect the development of nuclear power, adding that the former is not expected to be commercialized until 2030.
Wei said nuclear power will become an important part of China's energy mix along with other clean energy sources.
In 2016, CGN Power not only supplied power to China's developed coastal areas, but also made contributions to the region's energy-saving and emission-reduction. Nuclear power is the most stable, reliable and economical power supply in the Guangdong-Hong Kong-Macao Greater Bay Area.
Thanks to nuclear power, the Pearl River Delta boasts a better environment and has fewer smoggy days compared to the Bohai-Rim region and Yangtze River Delta area.
The environmental benefits brought by the Daya Bay Nuclear Power Base equal a 100,000-hectare forest, which can cover half of Shenzhen city or the whole Hong Kong.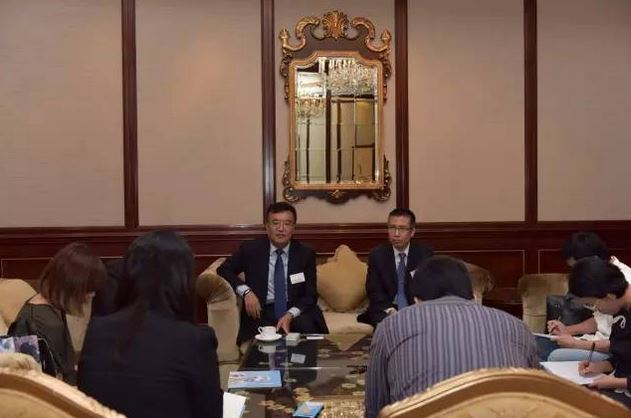 China's commercialization of nuclear power started in the Greater Bay Area, Wei said and quoted Hong Kong as an example.
"The average outage time per user in Hong Kong is about 2.7 minutes per year, while that in New York is dozens times that of Hong Kong. It is nuclear power that makes the difference," he said.
According to the meeting, about 10 TWh are exported to Hong Kong from Daya Bay Nuclear Power Base every year, accounting for one fourth of Hong Kong's power consumption. The installed capacity and power generating capacity of CGN's nuclear power units account for 10 percent and 17.5 percent of South China's Guangdong province.