[HPR1000 news] Construction begins on Fangchenggang Unit 4
Source: 发布时间: 2017/05/29
Unit 4 of the Fangchenggang Nuclear Power Plant (NPP) began the pouring of concrete for its circulating water culvert on May 26, marking another milestone for the China General Nuclear Power Corporation's demonstration plant in Guangxi Zhuang autonomous region.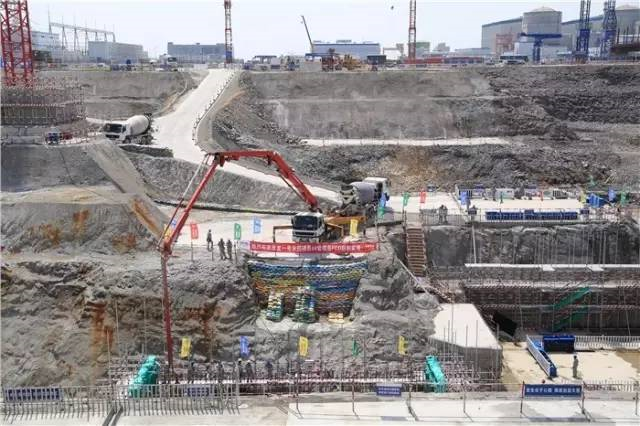 Thirty-five days ahead of schedule, the joint effort of the China Nuclear Power Engineering Co and the China Energy Construction Group will begin deploying China's third-generation Hualong One (HPR1000) reactor technology at the project site.
Preparations for potential difficulties and safety quality management systems examinations have been conducted at the site, in addition to the procurement and acceptance of bulk materials, FCD (first concrete date) construction schemes and mechanical equipment.