CGN chairman attends symposium for Chinese enterprises in Africa
Source: 发布时间: 2018/05/14
Representatives of 25 Chinese enterprises in Africa attended a symposium on better development held in Maputo, capital of Mozambique, on May 13.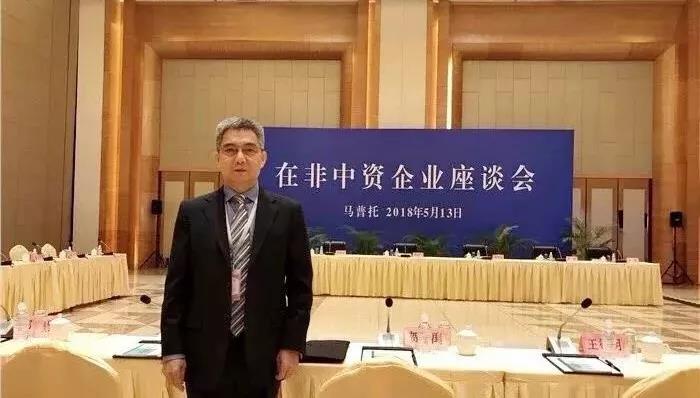 China General Nuclear Power Group (CGN), China National Petroleum Corporation and China State Construction Engineering Corporation were invited to participate.
He Yu, chairman of the board of CGN, at the symposium for Chinese enterprises operating in Africa on May 13
He Yu, chairman of the board of CGN, said that the group has actively responded to the Belt and Road Initiative and has achieved major breakthroughs while going global in fields of nuclear power, nuclear fuel and new energy. The Husab uranium project, the world's third largest and also the largest entity investment project in Africa funded by China is a landmark of Sino-African economic and trade cooperation. It is of great significance in guaranteeing domestic nuclear fuel supply, promoting economic development of Namibia and mobilizing central enterprises to go global.
Li Zhanshu, chairman of the Standing Committee of the National People's Congress, praised the achievements of these Chinese enterprises and expressed gratitude for their contribution to deepening friendship between China and Africa. He hoped the enterprises will follow national strategies, comply with unified arrangements and exercise long-term insight in operations to fully develop the best period of Sino-African relationship in history.