Unit 5 of Yangjiang NPP available for commercial operation
Source: 发布时间: 2018/07/13
Unit 5 of Yangjiang Nuclear Power Plant (NPP) completed a 168-hour trial operation at 9:00 pm on July 12, turning a new page for its commercial operations.
The unit is the first nuclear reactor managed by CGN Power, a subsidiary of China General Nuclear Power Corporation (CGN) to come online in 2018.
Construction of Unit 5 commenced on Sept 18, 2013. The unit was connected to the grid on May 23, 2018 after four years of civil engineering, equipment installation and system commissioning.
Yangjiang NPP Unit 5 is China's first reactor adopting ACPR1000 design, an evolutionary third generation nuclear technology based on CPR1000+. It achieved technical improvements on 31 items based on previous reactor designs, and meets up-to-date technical safety standards.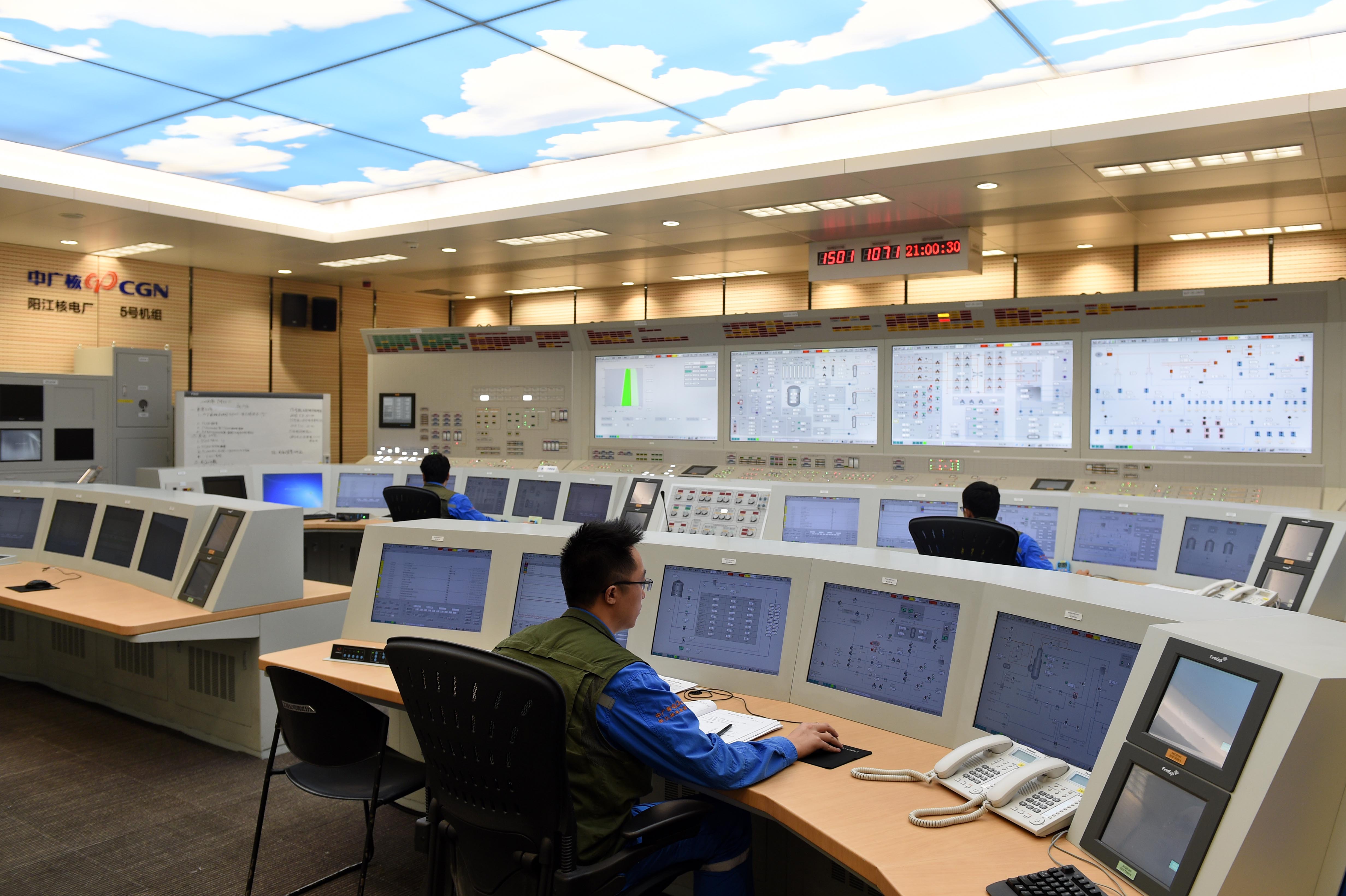 Another technical highlight Unit 5 adopts is the nuclear-grade distributed control system (DCS) — FirmSys, known as the central nervous system of nuclear power plants.
The FirmSys developed by China Techenergy Co, a subsidiary of CGN, was China's first nuclear safety DCS platform with independent intellectual property rights and made China the fourth country to have mastered the core technology, following the United States, France and Japan.
Yangjiang NPP currently has four reactors in service, all of them with sound safety and operations records.
In 2017, the Yangjiang project registered annual net power generation exceeding 29.96 billion kWh. That generation was equal to slashing standard coal use by 9.26 million tons and reducing emissions of carbon dioxide by 24.21 million tons, had the same amount of electricity been generated by fossil fuels. The environmental effect was equivalent to afforestation of more than 70,000 hectares.
As Unit 5 is going into commercial operation, it will bring the total number of CGN's operating units to 21, all contributing safe and clean energy to social development.