CGN-developed RCP hydrostatic shaft seal passes industrial review
Source: 发布时间: 2019/02/27
A prototype of a hydrostatic shaft seal made for reactor coolant pumps (RCP) by CGN subsidiaries and partners passed inspection by the China Machinery Industry Federation and China General Machinery Industry Association on Feb 22.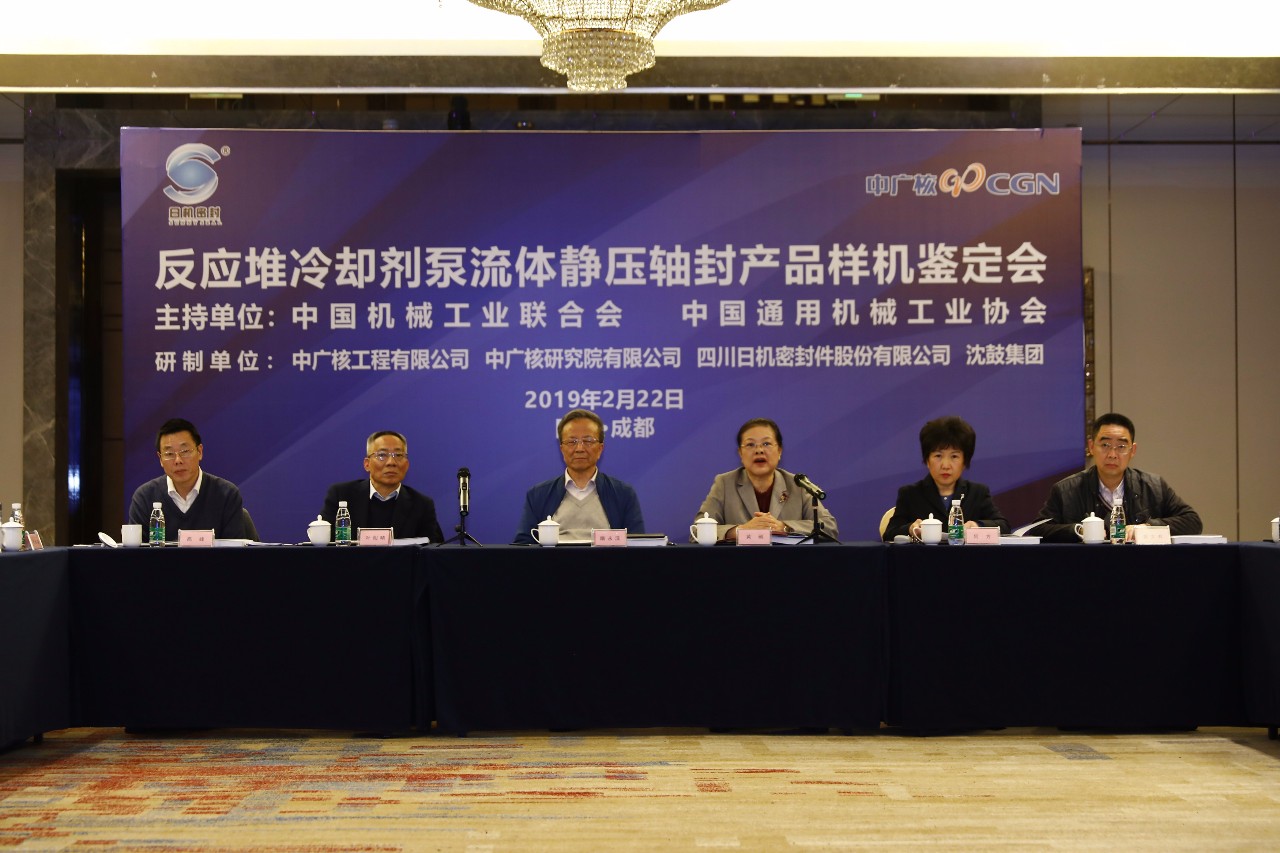 The appraisal meeting was chaired by Ye Qizhen from the Chinese Academy of Engineering and Huang Bingchen from the Nuclear and Radiation Safety Center of the Ministry of Environmental Protection. The appraisal committee consisted of nine experts from the China National Nuclear Corporation, Nuclear and Radiation Safety Center, CGN Power Co Ltd, Nuclear Power Institute of China, Suzhou Nuclear Power Research Institute, China Nuclear Power Engineering Co Ltd, Daya Bay Nuclear Power Plant (NPP), Fuqing NPP, and Qinshan NPP.
An RCP is a key part of pressurized water reactor NPP's primary loop. Known as the "heart of an NPP", it is responsible for cooling the reactor core and containing radioactive substances, making it essential to reactor safety.
A hydrostatic shaft seal is a key component responsible for preventing radioactive substances in the RCP from leaking out. Its design and manufacturing technology has long been monopolized by foreign companies.
China Nuclear Power Engineering Co Ltd, CGN Research Institute, Sichuan Sunny Seal Co Ltd, Tsinghua University, and Shenyang Blower Works Group spent seven years developing their own hydrostatic shaft seal under the CGN Peak Plan and National Science and Technology Support Program.
Experts on the appraisal committee debriefed a report from the manufacturers, reviewed technical materials, and analyzed the performance of the prototype. They affirmed that the prototype's major technical parameters and performance indexes reach the world advanced level and could be applied in nuclear power plants. This marks a major breakthrough in RCP research and manufacturing in China and lays a solid foundation for the export of domestic nuclear power technology.