HK experts investigate Greater Bay Area nuclear power industrial chain
Source: 发布时间: 2019/04/23
A nuclear expert delegation from Hong Kong toured CGN subsidiaries and nuclear power bases from April 18 to 20, exploring the innovation, safety, and transparency attributes of the core clean energy supplier in the Guangdong-Hong Kong-Macao Greater Bay Area.
The delegation consisted of seven members and was headed by Ir Dr. Luk Bing Lam, chairman of the Hong Kong Nuclear Society, and Ir Dr. Vincent Ho, chairman of the Nuclear Division of Hong Kong Institution of Engineers.
Innovation is the primary driving force for development and the key for enterprises to grow stronger, as well as gain competitive advantages. The Hong Kong nuclear experts have thus paid close attention to CGN's independent innovation capabilities.
They visited the state-level key laboratory of nuclear power safety monitoring technology and equipment at China Nuclear Power Engineering Co Ltd, and were debriefed on its innovation research achievements in human factors engineering, online simulation, and KNS data center construction.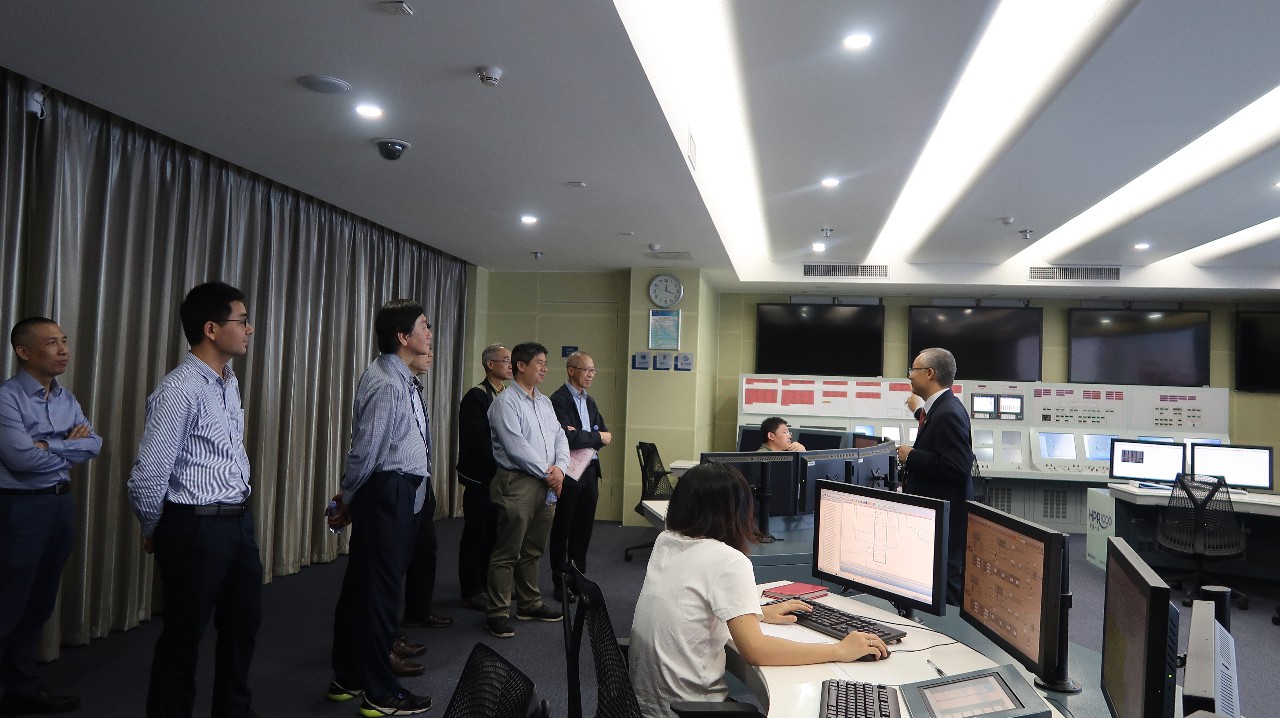 The HPR1000 simulation platform that was independently developed by CGN based on the nuclear nuclear-class distributed control system, FirmSys, attracted keen interest. The comprehensive platform can simulate the turning on and off, operation, transient response, and fault insertion of the nuclear power units, which is of great use to project design, commissioning, technical status control, safety assessment, and operation training.
The experts then went on to tour the integrated thermal hydraulics and safety laboratory, acquainting themselves with large-scale experimental apparatuses for integrated hydraulics and passive containment cooling tests.
At the robot laboratories at CGN Research Institute, the experts acquired a better understanding of the multi-function robots in terms of their R&D and application in nuclear power plants (NPPs).
CGN's sci-tech innovation system was fully affirmed by the experts, as was its capability in independent innovation, as well as innovation achievements transformation and application.
The delegation learnt more about the operation of NPPs and the capability of the main control room in the event of complicated conditions at Unit 1 of Taishan NPP.
The EPR technology adopted by the Taishan NPP is a Gen-III nuclear power technology developed by Electricité de France (EDF) and Famatome. The two 1750MWe nuclear power units in Taishan NPP Phase-I top the world in installed unit capacity of a single unit. Its Unit 1 became the world's third EPR Gen-III pressurized water reactor nuclear power unit to begin construction in 2009, while its Unit 2 became the fourth in 2010. The Unit 1 was the world's first EPR that came into commercial operation.
Safe operation is a major concern for the nuclear experts, as the Daya Bay, Ling Ao, Yangjiang, and Taishan NPPs are close to Hong Kong and Macao. Throughout its history, CGN has taken the philosophy "Doing things right in one go" as its core value, while maintaining nuclear safety as its prime social responsibility.
The delegation learnt about the vapor generators, reactor pressure vessels, and moisture separator reheaters of CGN's NPP that are under construction during a field-trip to Dongfang Electric (Guangzhou) Heavy Machinery Co Ltd.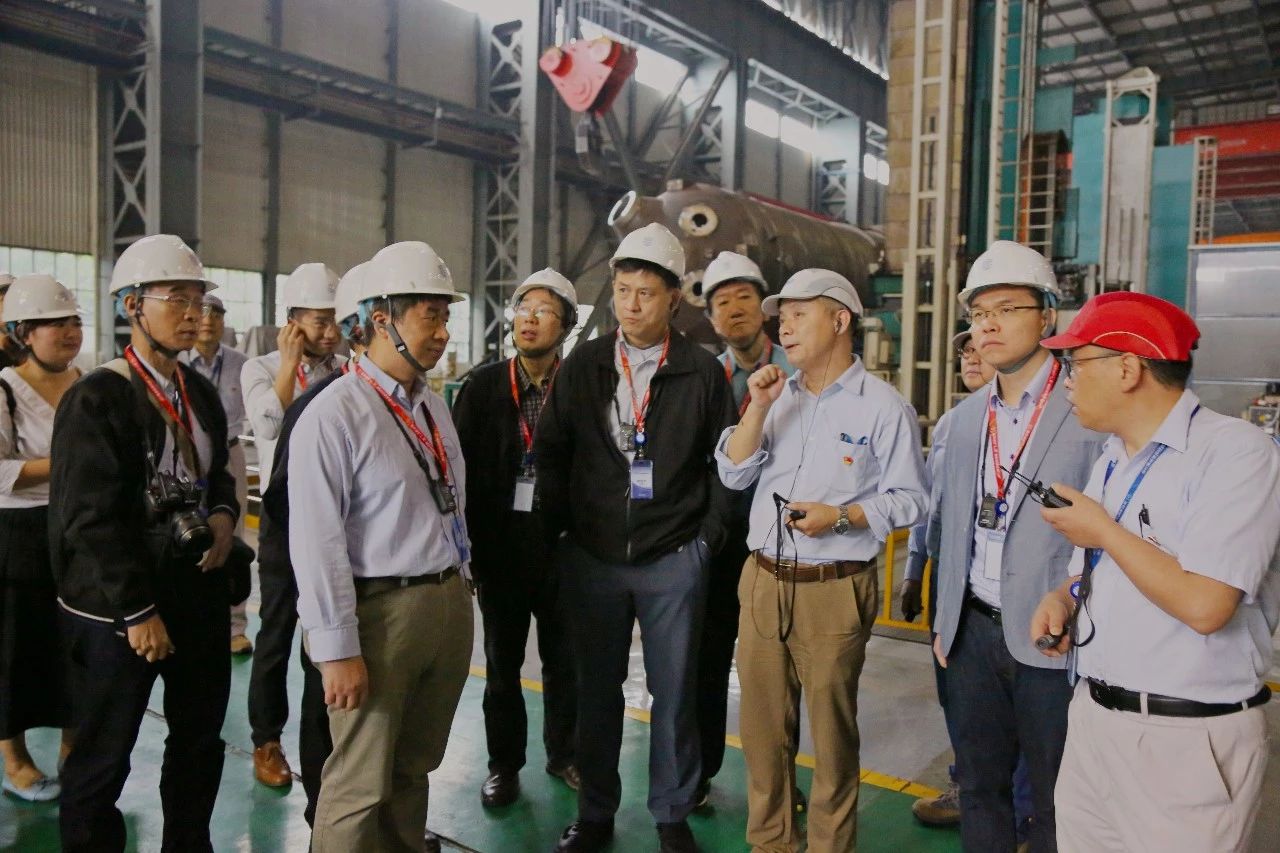 At the Daya Bay Nuclear Power Base, the delegation toured the Ling Ao NPP, whose Unit 1 has safely operated for 4,603 days with zero unplanned shutdowns as of Dec 31, 2018, a record that outpaces all of its global counterparts.
The next stop of their visit was the Daya Bay Neutrino Laboratory. The Daya Bay Reactor Neutrino Experiment Project, led by the Chinese Academy of Sciences, received first prize of China's State Natural Science Award in 2017. It was regarded by the international scientific community as "the greatest contribution by Chinese people to basic physics."
CGN's 22 in-service nuclear power units have always maintained safe and steady operation. Among them, 73.5 percent of the mature operating units reside in the world's top decile in WANO indicators and 78.3 percent of the new units reached the world's top quartile.
In addition to its pursuit of nuclear safety, CGN has consistently innovated its means of communication with Hong Kong and Macao residents, media, and nuclear experts to forge an interactive and mutual-trust relationship with all walks of life. The public and media are allowed to enter the nuclear power base, and Hong Kong students can become a CGN intern.
At the Yangjiang Nuclear Power Base, the experts toured the public science popularization exhibition hall and a central station for environment monitoring, which can track air, soil, water, animals, and plants within 10 kilometers of the NPP. Relevant information is released on the official website of nuclear power base to be subject for public supervision.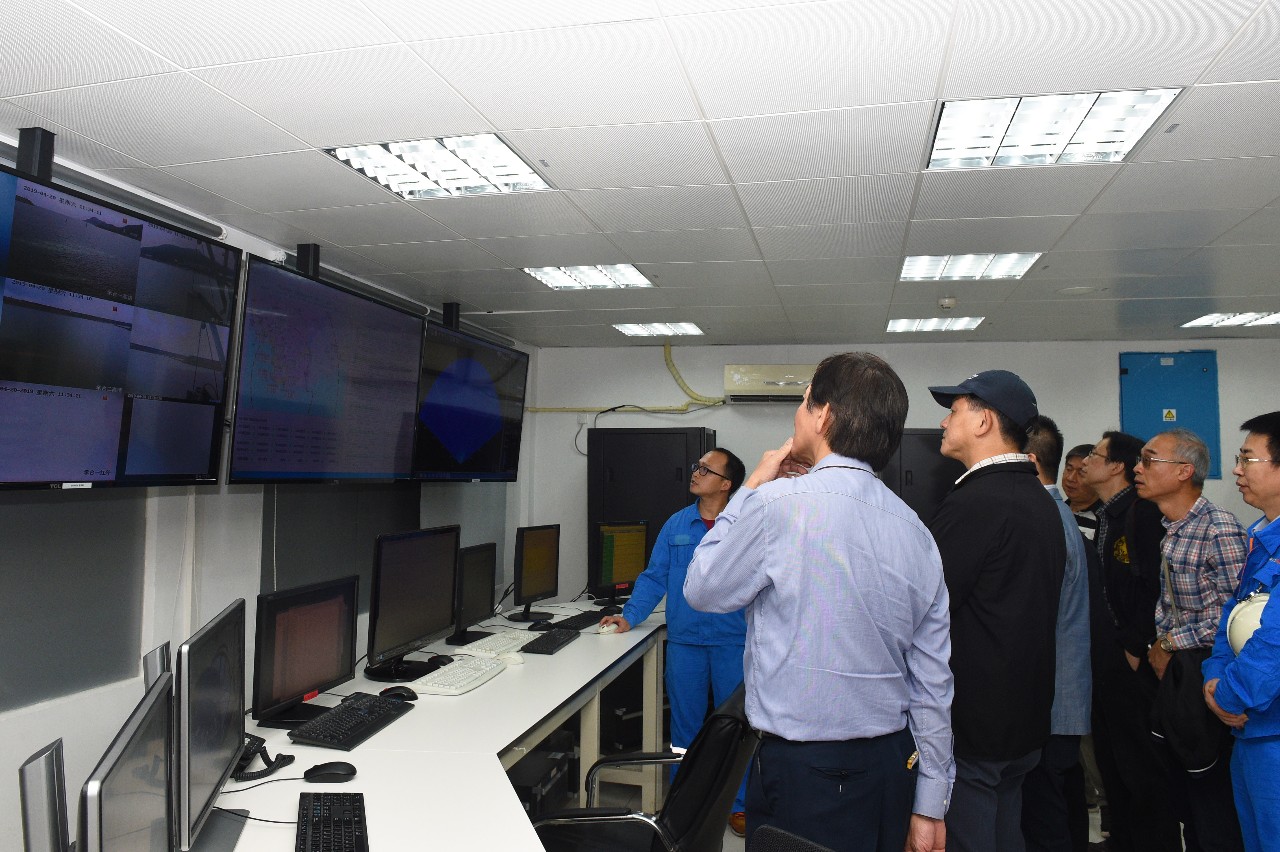 The Greater Bay Area is now not only a geographical concept, but also an economic and social concept. It has become a key area for China to advance reform and opening-up. As a witness and propeller of China's nuclear development, CGN has demonstrated its capabilities in design, research and development, engineering construction, safety operation, and transparent communication to the delegation of Hong Kong nuclear experts.