CGN celebrates 30th anniversary of 'Golden Persons' program
Source: 发布时间: 2019/10/18
The 30th Anniversary of CGN's 'Golden Persons' program and the Forum on Sino-French Nuclear Power Enterprise Cooperation and Development was held at the Daya Bay Nuclear Power Base in Shenzhen on Oct 16.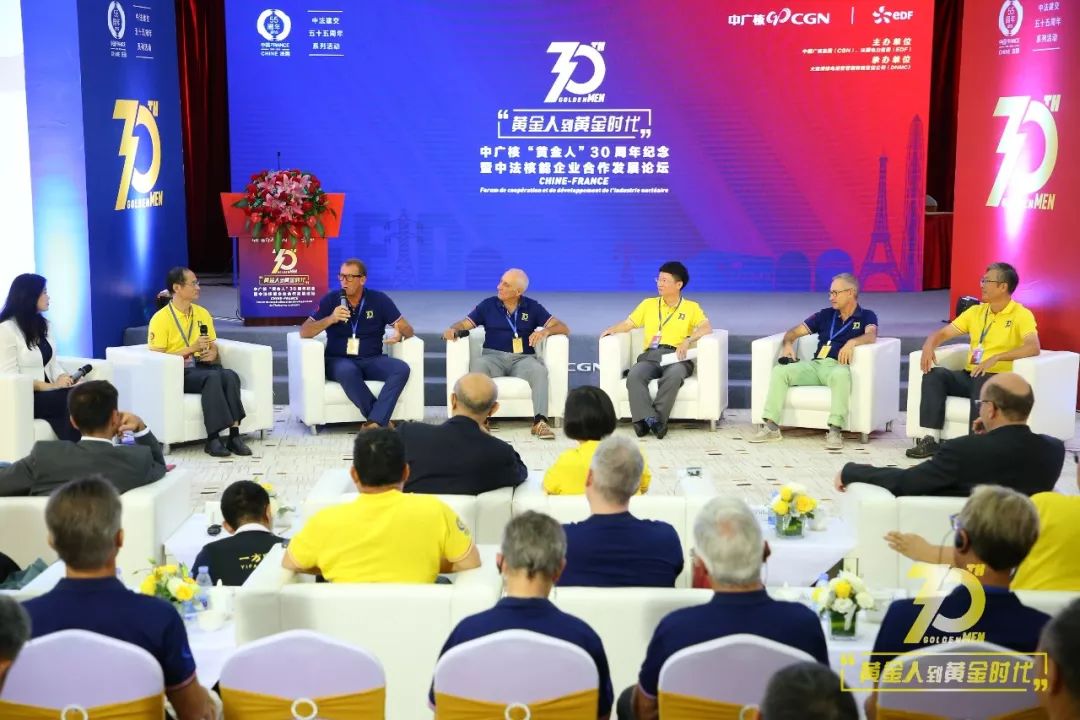 In 1989, the Daya Bay Nuclear Power Plant (NPP) sent more than 110 engineers to France for nuclear power operation and management training at a cost of 1.3 million francs per person. If the fee was converted into gold, its weight would be closely equivalent to that of an adult person, which is where the nickname 'Golden Person' comes from.
On the occasion of the 30th anniversary of its 'Golden Persons' program, CGN and Électricité de France (EDF) hosted an activity to showcase the great achievements of Sino-French nuclear energy cooperation, present the international image of Chinese nuclear power industry's philosophy of opening up and mutually beneficial results, as well as further promote Sino-French nuclear energy cooperation, cultural exchanges, and economic and trade cooperation.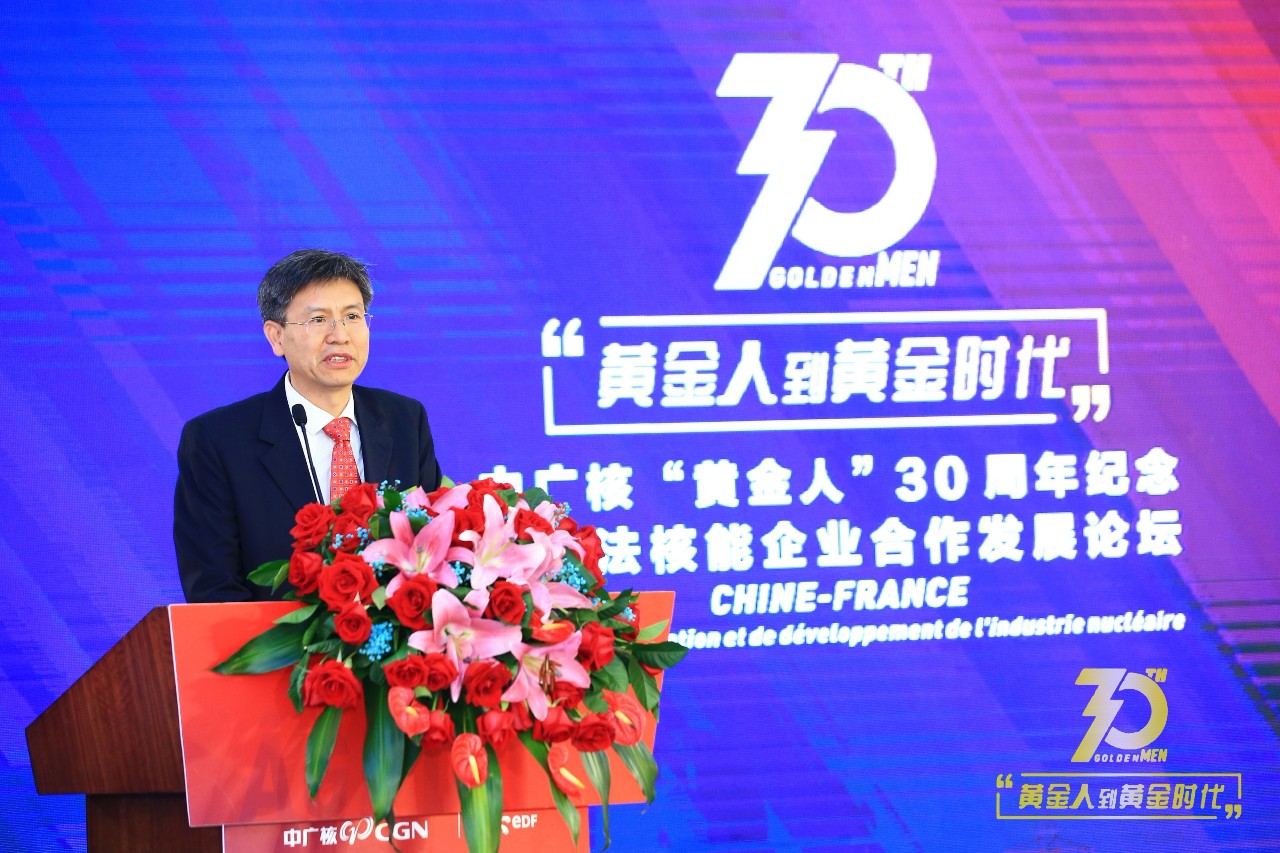 Liu Baohua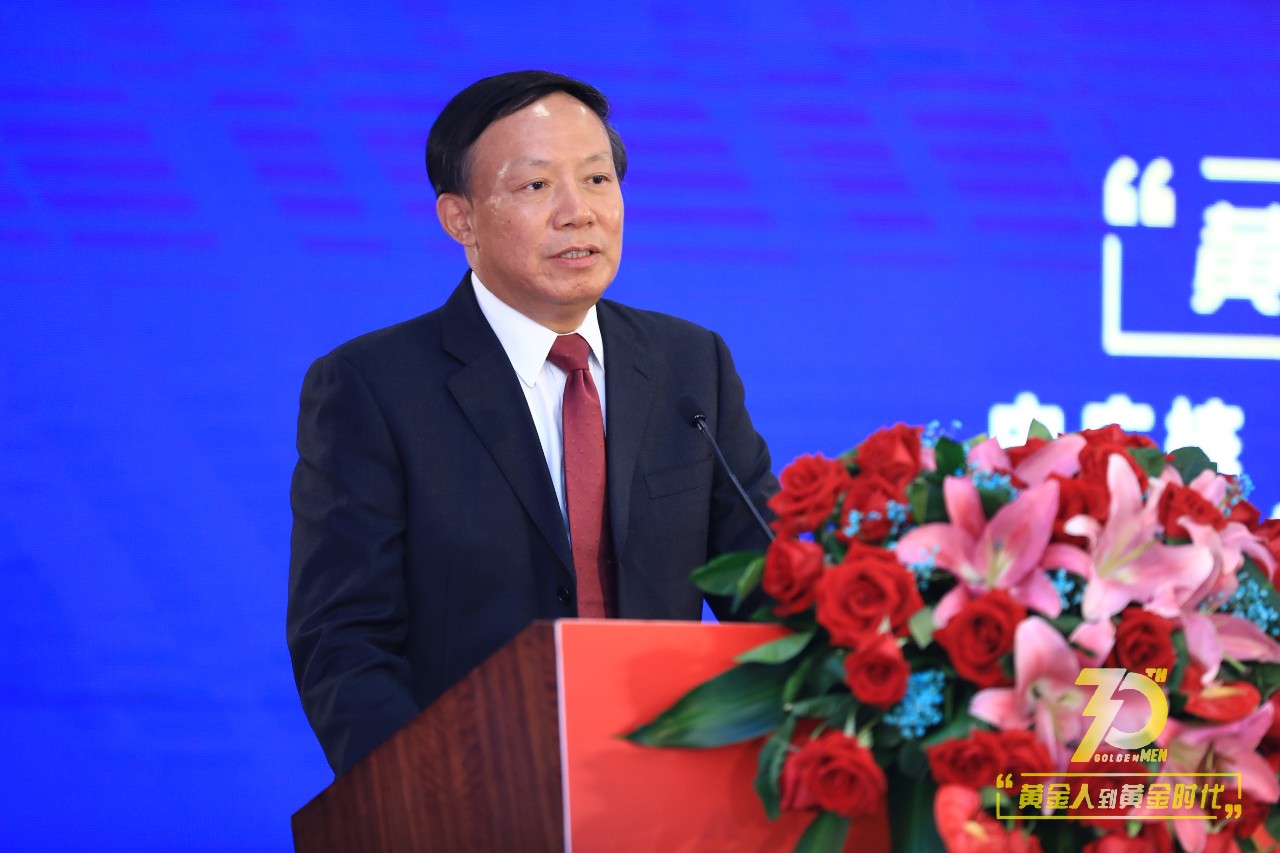 Guo Chengzhan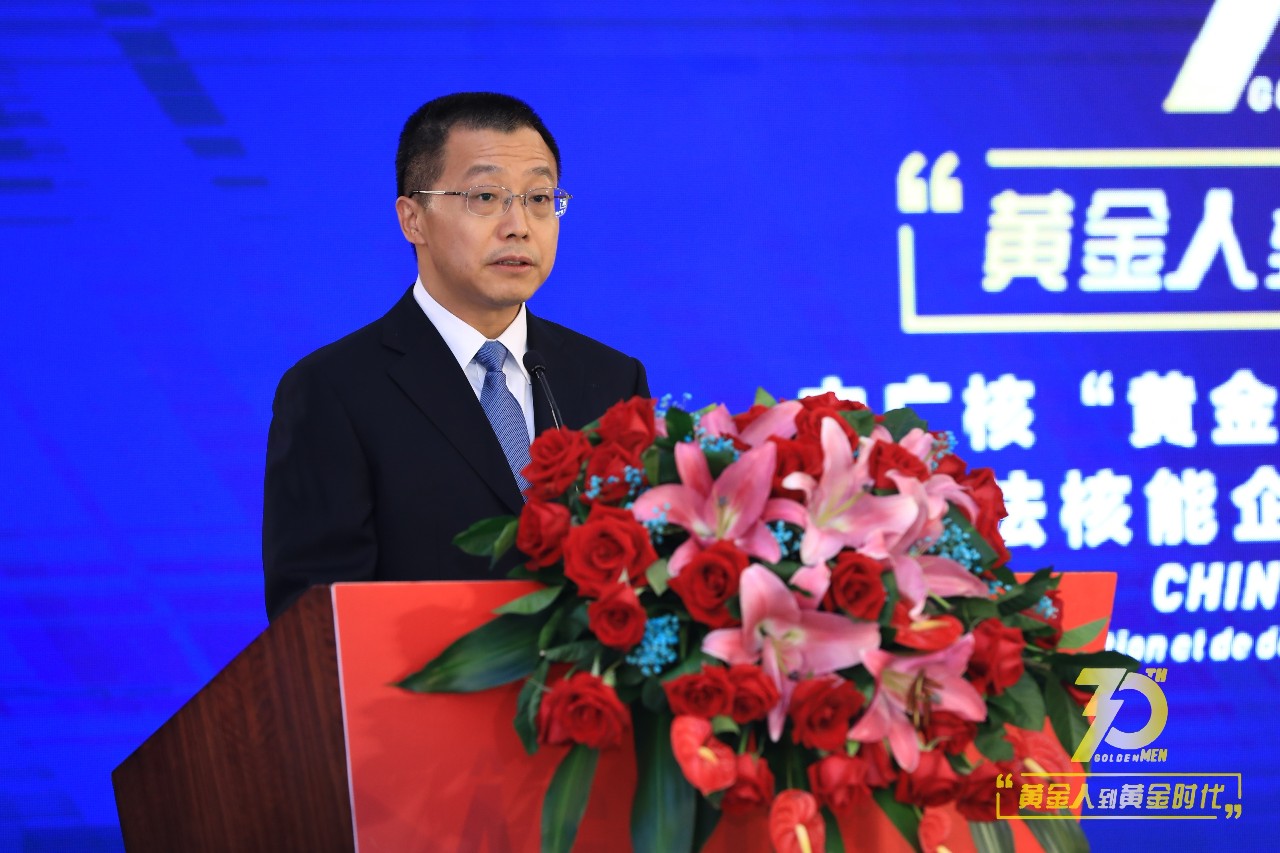 Gao Ligang
Liu Baohua, deputy director of the National Energy Administration, Guo Chengzhan, deputy director of the National Nuclear Safety Administration, Liu Yuli, counselor of the Department of European Affairs of the Ministry of Foreign Affairs, Zhou Lijun, consul-general of the French Consulate in Guangzhou, Gao Ligang, president of CGN Power Co Ltd, and Fabrice Fourcade, chairman of EDF China, delivered speeches at the opening ceremony.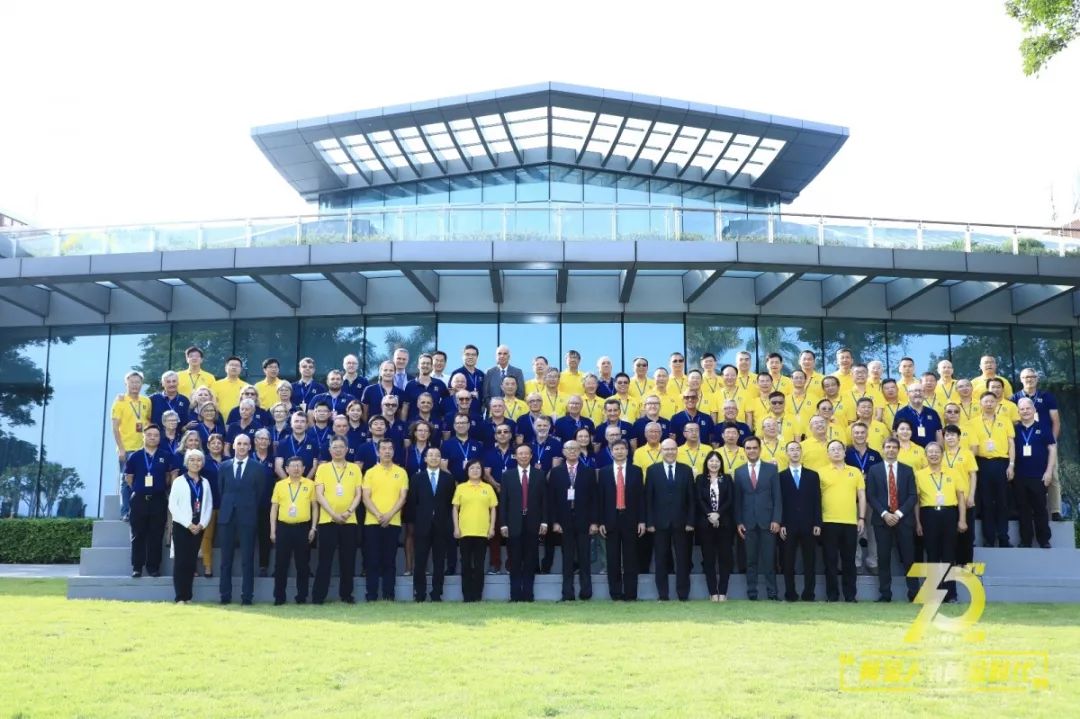 'Golden Persons' representatives and their teachers recalled the memorable years of Sino-French nuclear energy cooperation, summarizing the achievements that have occurred from that relationship. A technical cooperation agreement was also signed between the Daya Bay and Blayais NPPs.
Back in the 1980s, the Daya Bay NPP was lacking the capability to operate gigawatt-level pressurized water reactor. To address this void, it thus selected people to receive training on foreign languages and nuclear power knowledge. They were then dispatched for on-site learning at French NPPs. Those that acquired qualification certificates there earned themselves a job at the Daya Bay NPP.
After strict screening, examination, and one and a half years of foreign language training, 113 people were sent abroad for a yearlong training from 1989 to 1990.
He Yu, chairman of CGN, was one of the 'Golden Persons.' He recalled that China's largest capacity of domestic power plant was just 100MW, and the smaller ones were 10 MWs. The 'Golden Persons' were motivated to learn from the world's leading gigawatt-level nuclear power units in France and apply what they learned at the Daya Bay NPP.
"We have the opportunity to study abroad and stand at a high starting point thanks to the important decisions of the older generation of nuclear power leaders. We mastered skills and knowledge in nuclear power operation and management, and embarked on a road to success thanks to our teachers," said He.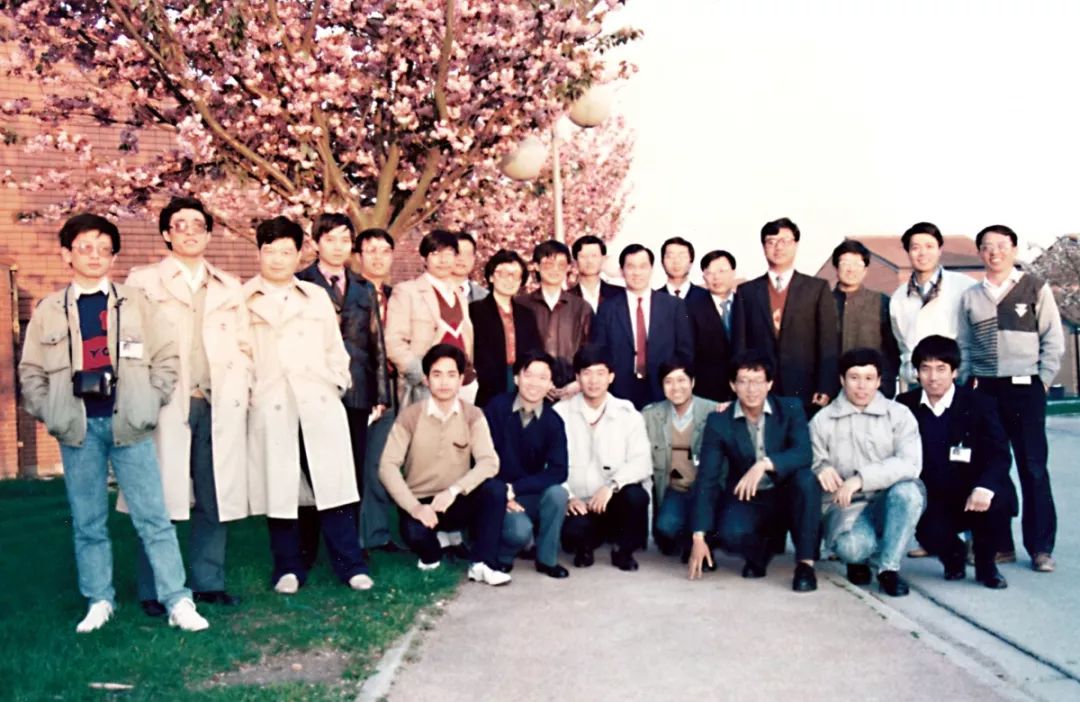 The first batch of trainees arrives in France in April 1989
The 'Golden Persons' program is a special product of an earlier era, epitomizing the Chinese people's ability to "go global" to learn advanced technology and their drive to help the country "catch up" with global development in the early stage of China's reform and opening up.
They overcame various difficulties in their daily lives and the language gap with a strong sense of responsibility. Each of them was assigned to a teacher and a "shadow" training mode required them to follow their teacher wherever they went. They had to take notes in a foreign language, write learning reports, and have an exam every two weeks. Those that scored a D grade twice would be eliminated from the program.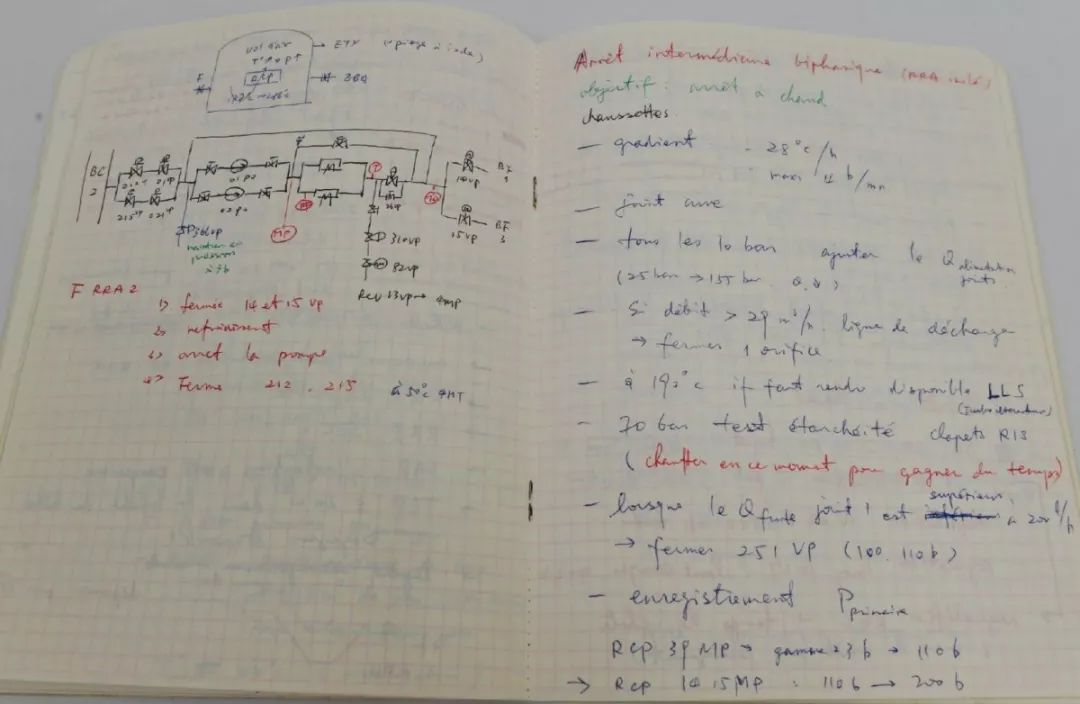 Notes of 'Golden Persons'
Aged between 20 to 40 years old, the 'Golden Persons' trainees were hungry for knowledge, as if they were back at school. A total of 110 people passed the exams and oral defense to obtain the qualification certificate granted by EDF before returning to China at the end of November in 1990.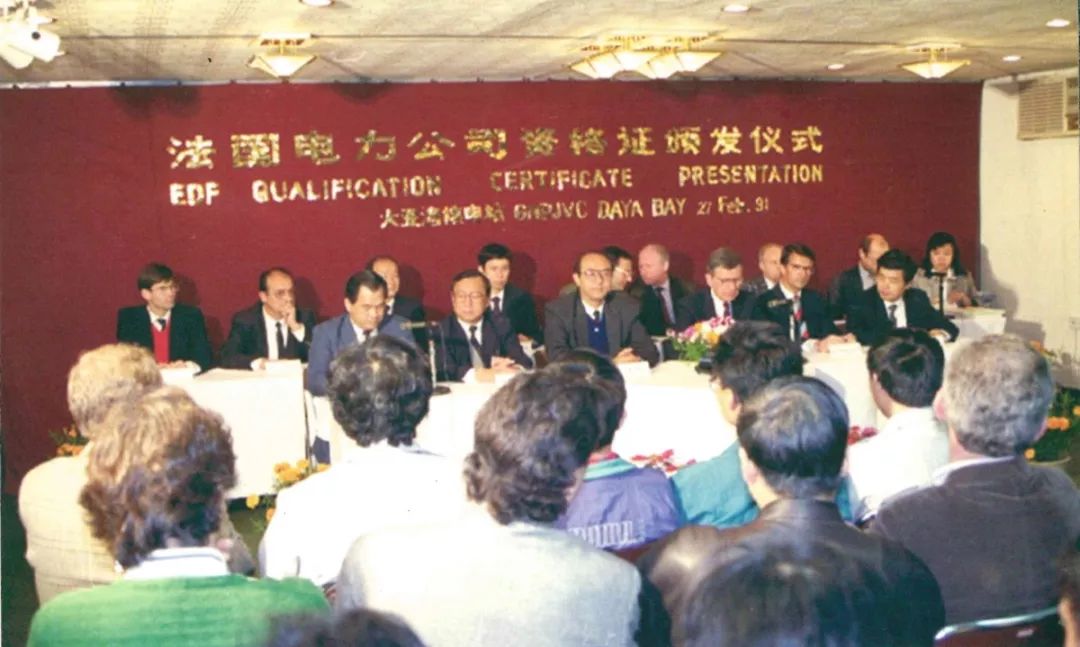 EDF presents the qualification certificates to 'Golden Persons' in April 1990
These talents brought back the most advanced experiences in the construction, operation, management of international first-class NPPs, as well as their nuclear safety culture to China's first large-scale commercial NPP, the Daya Bay NPP. They played a vital role in promoting the continuous progress of China's nuclear power industry, paying back the country's investment in them.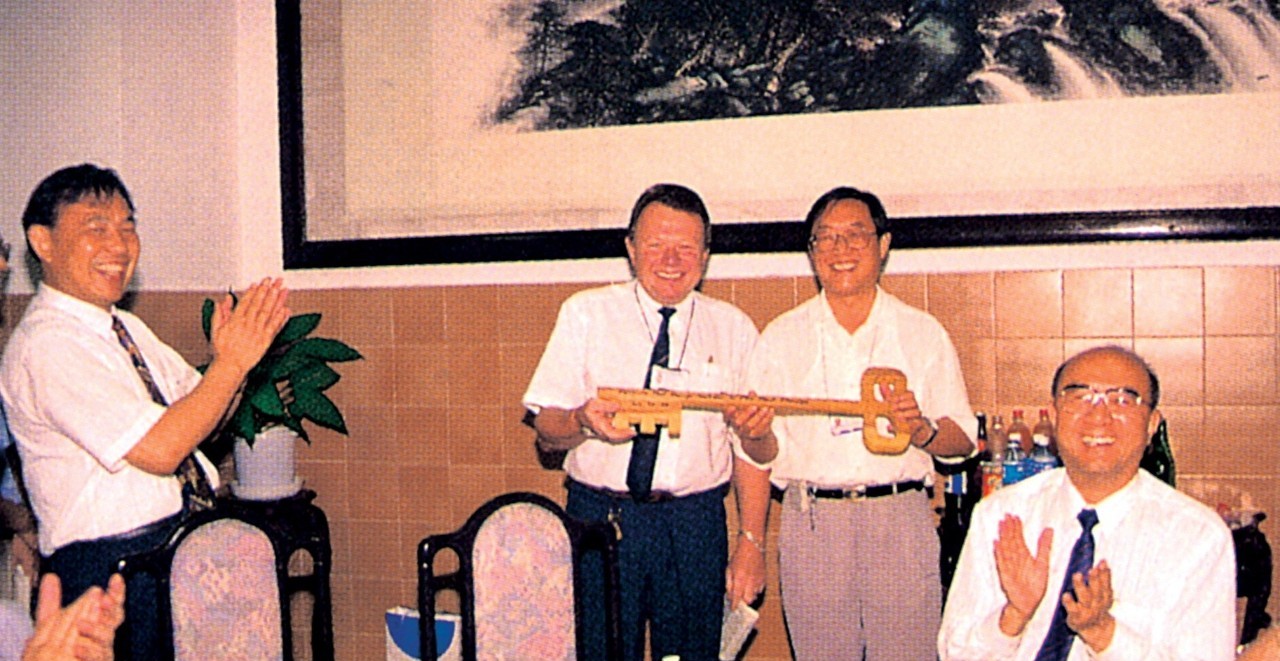 On July 1, 1997, the former French plant manager confers a 'Golden Key' to his Chinese counterpart, signifying that the Daya Bay NPP had realizes autonomy in operation
According to He, the 'Golden Persons' laid a solid foundation for the construction and stable operation of the Daya Bay NPP with their techniques and experience. The first unit of the Daya Base Nuclear Power Base was put into operation in 1994. It has since recorded 100 reactor-years to date, leading the world in safety operation.
Of the 72 performance indicators for the six nuclear power units at the base, 54 ranked in the world's top quartile and 49 were in the world's top decile in 2018, according to the World Association of Nuclear Operators (WANO).
The Daya Bay Nuclear Power Base won first prize under the Capability Factor category at the EDF Safety Challenge Competition for the 11th consecutive year on March 28. It has maintained a top spot among similar nuclear power operators by claiming 39 first prizes in the competition, more than half of the total top prizes awarded.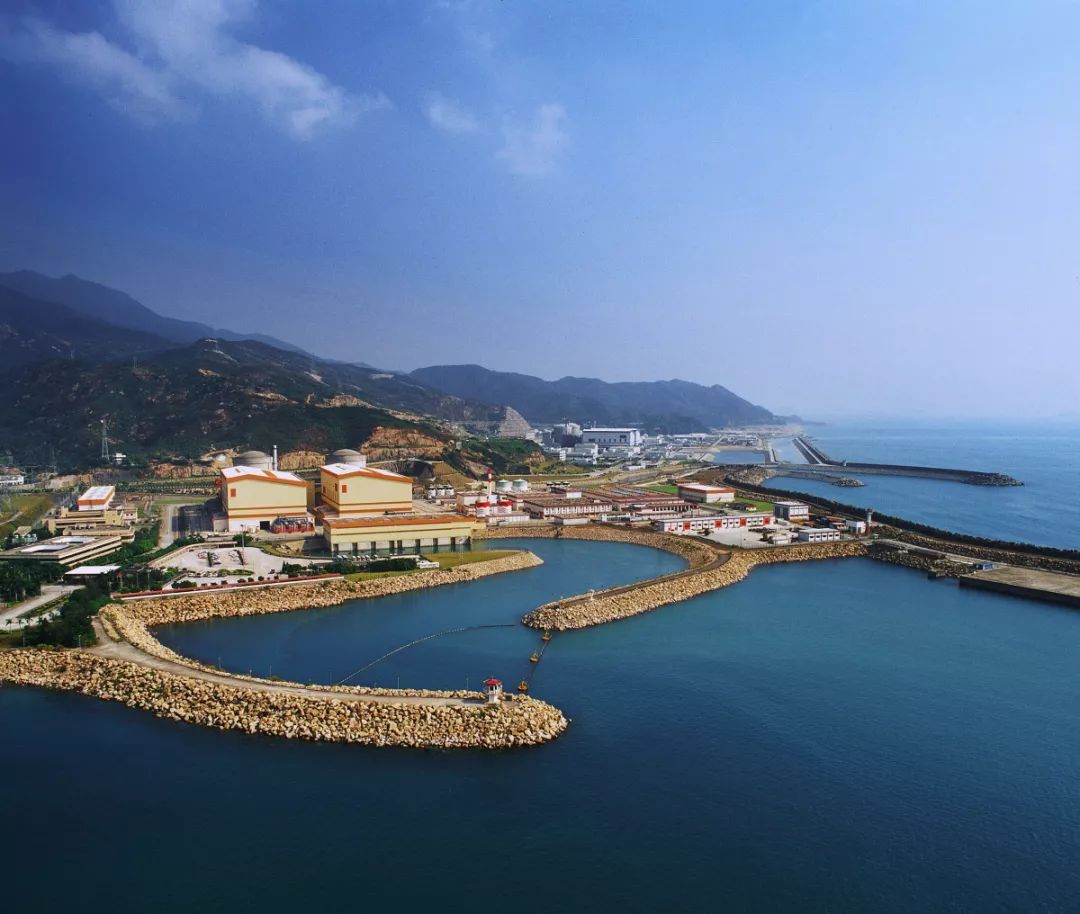 The Daya Bay Nuclear Power Base
As of Oct 16, Unit 1 of the LNPS I has maintained zero unplanned shutdowns for 14 consecutive years and has safely operated for 4,879 consecutive days, a record that tops its global counterparts, and which is still continuing.
He noted that 'Golden Persons' are high-quality talents that propelled CGN's and China's nuclear power development. The 110 people who came back after training have played an important role in many important technical and management positions. Many shift mangers, main control room operators, and safety technical advisors back then have taken up roles of senior executives. Those who still maintain in their operations positions have become the "Golden Person" in this field.
The 'Golden Persons' have become the seed of China's nuclear power development. China's nuclear power began its rapid development after the Daya Bay NPP. Now, CGN has six nuclear power bases with 24 units in operation and four units under construction, a scale that ranks first in China and third in the world.
The Daya Bay NPP has become the "cradle of talents" for China's nuclear power development. It has transferred over 2,000 key technical personnel to major domestic nuclear power bases, as well as trained over 4,000 key technical personnel in operations, maintenance, engineering, and other fields for other nuclear power bases.
Recalling his experiences as a 'Golden Person,' He noted that "in such a difficult situation, we were sent to France at a large cost. This started CGN's tradition of attaching great importance to talent training and made me always attach great importance to training." Based on the training system of the 'Golden Persons' program, CGN has established a sound talent cultivation system and teaching equipment, training a team of teachers in different fields, and thus producing a great number of talents for China's nuclear power development.
The 'Golden Persons' who went to study in France not only played essential roles in various important technical and managerial positions, but also became firm supporters and advocates of Sino-French nuclear energy cooperation, as well as served as envoys of Sino-French exchanges.
During their studies, the 'Golden Persons' deeply felt the enthusiasm of the French people. For example, they visited the homes of their French teachers and neighbors. Their teachers also drove them to visit the country's picturesque scenery, and the French side organized a grand celebration for the Chinese engineers during the Chinese Spring Festival. In the heart of almost every 'Golden Person,' there is a period of good memories with their teachers in France, while these young engineers who traveled overseas also showcased unique Chinese culture to their hosts.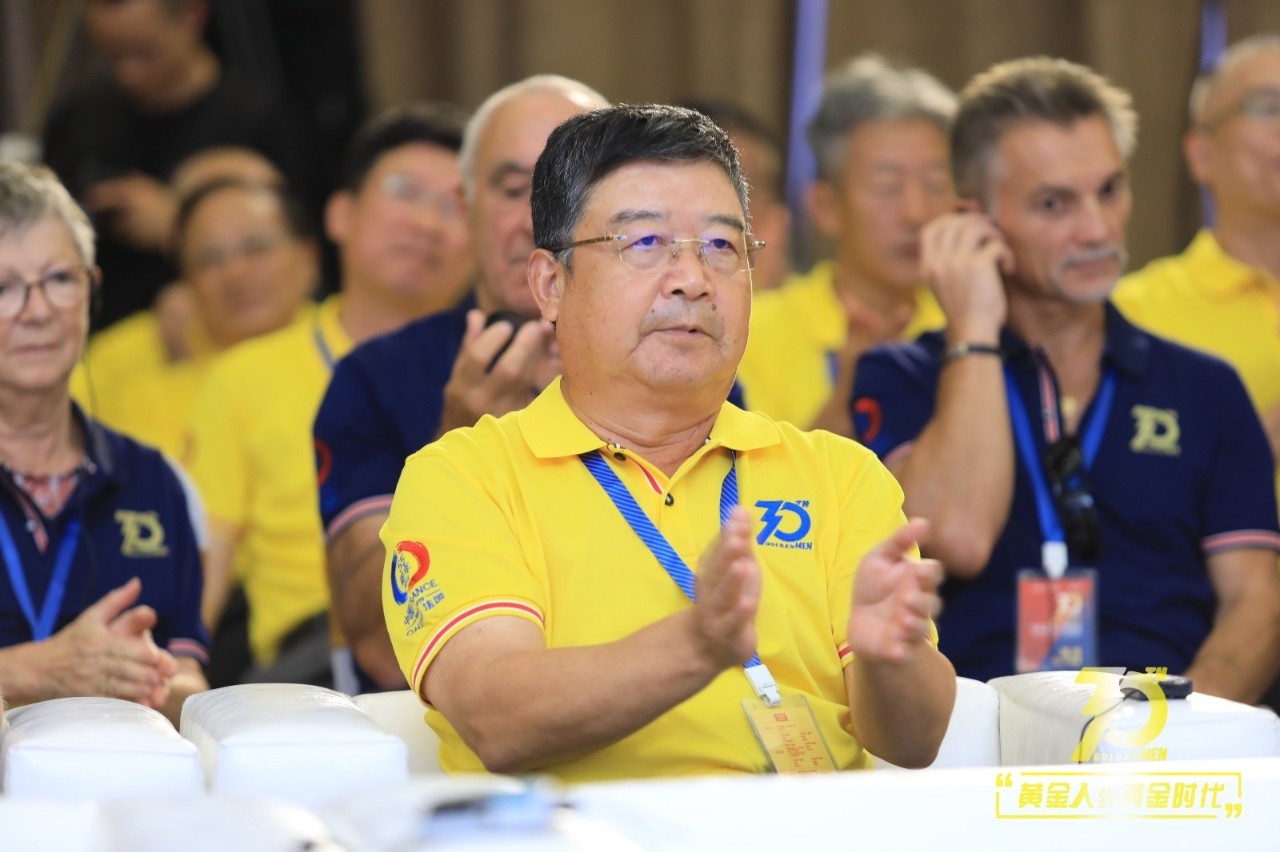 Lu Changshen, one of the 'Golden Persons' and former assistant president of CGN, recalled that in order to thank the French teachers and colleagues for their enthusiasm, they bought food materials in Paris and held a Chinese food banquet there, which attracted nearly 1,000 people. When 10 Chinese dishes were served, the French guests were surprised at the abundance and diversity of Chinese food.
During the construction of the Daya Bay NPP, thousands of foreign experts lived in the "Expatriate Village." The roads in this village are named after ancient Chinese poets like Li Bai, Du Fu, Bai Juyi, Li Qingzhao, and Xin Qiji.
Taking a Chinese name, sharing a big meal, sending presents to each other on Christmas, and enjoying the Chinese New Year with fireworks were just some of the ways that the friendship between Chinese and French engineers extended from work to life, from food and sports to music and art. The construction of the Daya Bay NPP is not only a great project jointly built by China and France, but also a process of in-depth exchanges between the colorful Chinese and French cultures.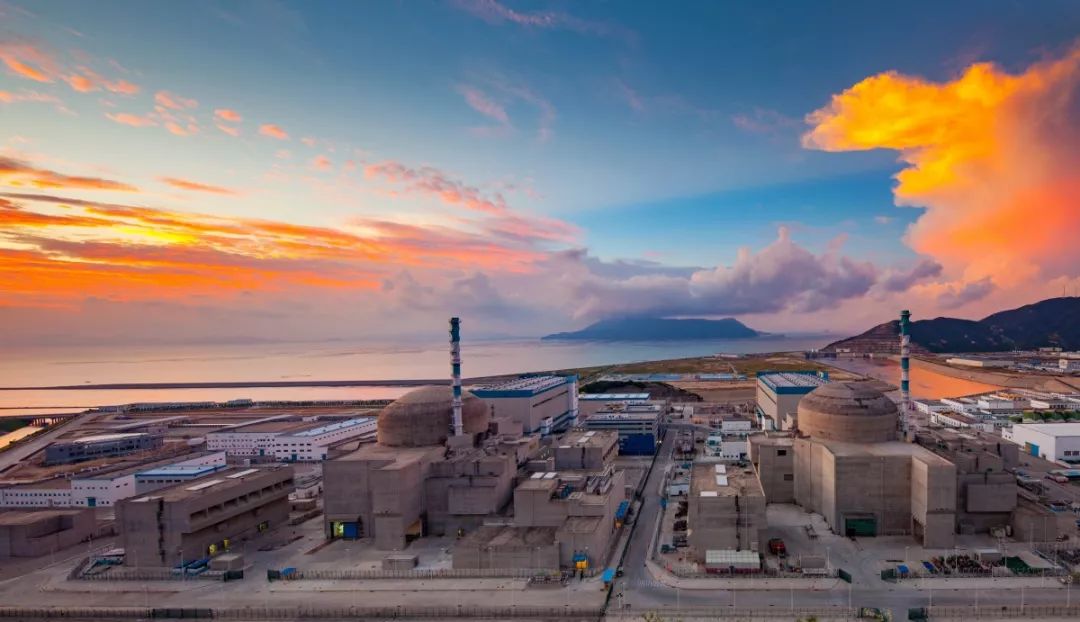 Taishan Nuclear Power Base
According to He, Sino-French nuclear energy cooperation has gone through three stages: from the Daya Bay NPP, the first gigawatt-level commercial NPP in the Chinese mainland, to the Taishan NPP, the world's first accomplished Gen-III European pressurized reactor (EPR) project, and to the three British projects under the new Sino-French nuclear energy cooperation mode.
"The three stages have witnessed the deepening of the extensive and effective Sino-French nuclear energy cooperation, which has become an important part of Sino-French comprehensive strategic partnership. This year marks the 55th anniversary of the establishment of diplomatic ties between China and France, and the cooperation in nuclear energy has made a significant contribution to bilateral cooperation, with still much to be achieved," said He.