H10 Summit: promoting the going-global of Hualong One
Source: 发布时间: 2017/07/28
A total of 10 Chinese enterprises in nuclear power and related industries signed a joint declaration on promoting the going-global of the Hualong One (HPR1000) design at a conference held in Fangchenggang, Guangxi Zhuang autonomous region, on July 28.
The conference, abbreviated as "H10 Summit", was led by China General Nuclear Power Corporation (CGN) and attended by another nine nuclear power engineering construction and equipment manufacturing enterprises -- China Nuclear Engineering & Construction Corporation (CNEC), China Shipbuilding Industry Corporation (CSIC), China First Heavy Industries (CFHI), China National Machinery Industry Corporation (Sinomach), Harbin Electric Corporation, Dongfang Electric Corporation (DEC), China State Construction Engineering Corporation(CSCEC), China Energy Engineering Corporation (CEEC), and Shanghai Electric Group Company Limited.
The joint efforts made by these domestic industrial leaders respond to the national Belt and Road Initiative, which has listed nuclear power as one of the representatives in China's equipment manufacturing industry to go global.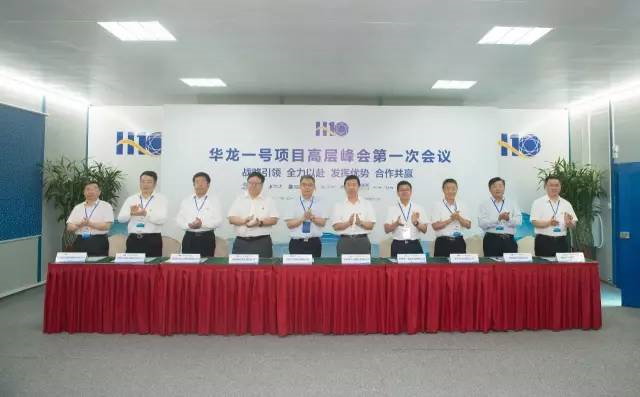 At the summit, the nine enterprises said they would develop deeper and closer cooperation with CGN in standardization, mass production, independent research and development, and lean management, and improve the core competitiveness of the Hualong One design together with CGN, hoping to make it a calling card of China's nuclear power industry.
"The summit indicates that the 10 enterprises' cooperation has come to a new height," said CGN Chairman He Yu, adding that both the mass production and going global of the Hualong One design require all the parties' concerted efforts and actions.
CGN is promoting the Hualong One design in Central and Eastern Europe, Africa, and Southeast Asia after signing a suite of cooperation agreements with France and the UK.
He also emphasized nuclear safety and urged the parties involved to eliminate every hidden hazard with strong nuclear safety awareness.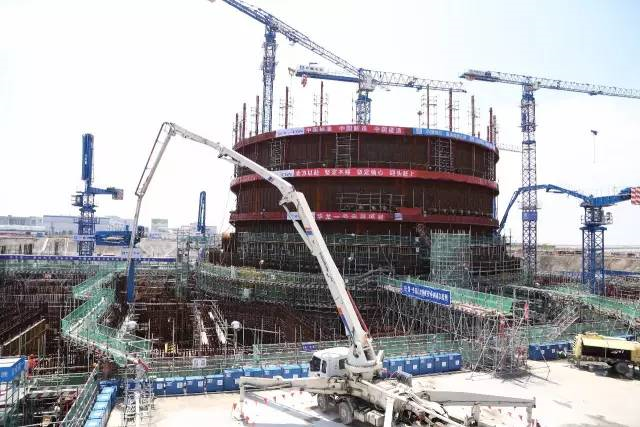 As a Generation-III nuclear power technology with proprietary intellectual property rights, Hualong One integrates advanced design concepts, China's existing experience in the design, construction, testing and operation of pressurized water reactor (PWR) nuclear power plants (NPP), as well as the achievements in PWR NPP research in recent years.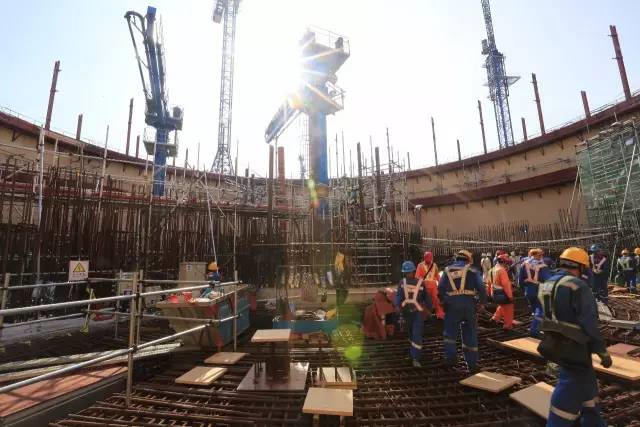 "About 90 percent of the equipment used in Hualong One demonstration projects are sourced from domestic companies. The construction of phase two of Fangchenggang NPP is progressing well," said Guo Zonglin, chief commander of Hualong One demonstration projects.
As a demonstration project and the reference station for the UK's Bradwell B (BRB) Project, unit 3 of the phase two of Fangchenggang NPP is expected to finish a concrete casting work of the third layer of inner shell and the hoisting of a tube in the fifth layer on July 30.
According to the declaration, the 10 enterprises will hold H10 Summits regularly and form a mechanism of coordination among high-ranking executives, helping projects using the Hualong One design to be constructed with good quality, high speed and low cost.