[HPR1000 news]Construction drawing for Fangchenggang NPP published
Source: 发布时间: 2017/08/24
The construction drawing for a building inside the nuclear island of CGN's under-construction Fangchenggang Nuclear Power Plant (NPP) phase two project, a HPR1000 demonstration project, was published on Aug 23.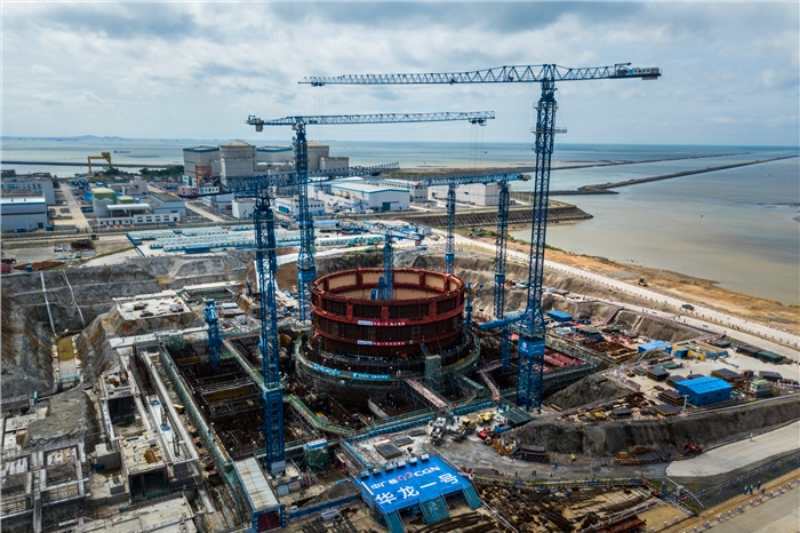 As the most complicated and important part of the nuclear island, the task was completed ahead of schedule and will lay a solid foundation for construction and equipment installations afterwards.
The 11.6-meter-high facility will be home to the water storage tank of reactor and support platforms for the evaporator – the most critical elements of a NPP. It brings many challenges to construction, such as involvement of a wide range of professional fields, requirement on high accuracy, as well as difficulties in design.
Thanks to CGN's tailored measures like setting up a professional team to deal with tricky technical problems and improving its management in various aspects, the construction drawing of the facility went well.
A group of model employees and Party members also made great contributions to the design work.
Fangchenggang NPP in South China's Guangxi Zhuang autonomous region uses the country's homegrown third generation Hualong One (HPR1000) reactor, which was jointly developed by China General Nuclear Power Corporation (CGN) and China National Nuclear Corporation.