Guangxi opens nuclear science popularization base
Source: 发布时间: 2017/09/16
The opening ceremony for western China's first provincial-level nuclear power science popularization education base took place at Guangxi Science and Technology Museum, Nanning, capital of Guangxi Zhuang autonomous region on the National Science Popularization Day, which fell on Sept 16 this year.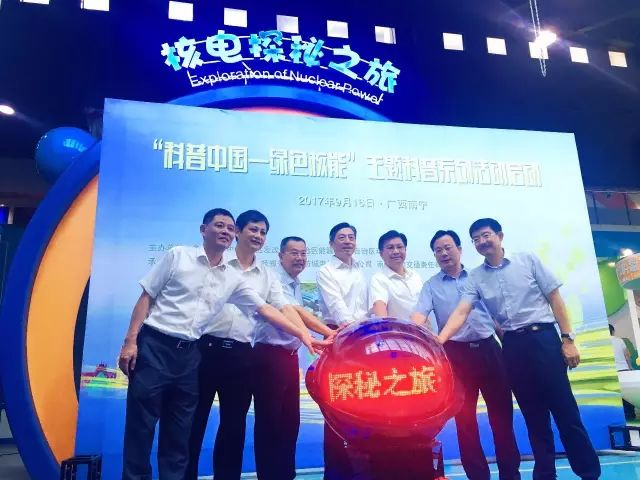 On that day, the trains of the city's subway Line 1 were decorated with pictures and posters themed on nuclear science. They will promote nuclear safety among passengers for one month.
It's estimated that 400,000 to 500,000 people will see the posters each day.
A campaign themed "Popularization of Science in China, Green Nuclear Energy" organized by China General Nuclear Power Corporation (CGN)'s Fangchenggang Nuclear Power Plant (NPP) and Guangxi Association for Science and Technology also kicked off at the base.
The campaign includes a group of highly-interactive activities including the opening of a popularization base, a youth science festival, an exhibition on squares and a green nuclear energy-themed quiz.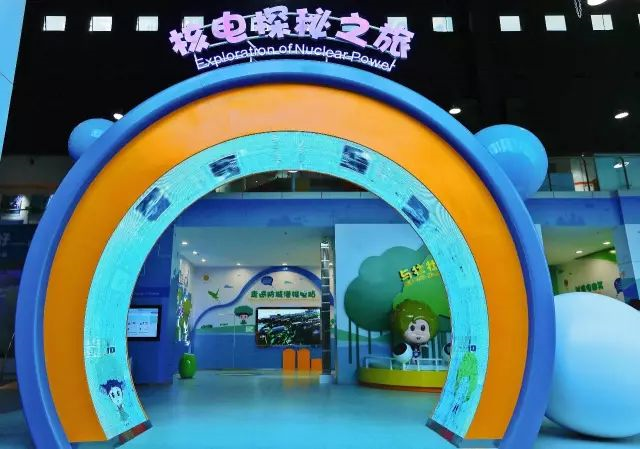 The exhibition hall, covering about 770 square meters, is home to more than 20 models and interactive devices, which are used to demonstrate the Hualong One reactor, nuclear fission, nuclear island, uranium, reactor and double-layer containment.
It popularizes the basics of nuclear power knowledge, the process of nuclear power generation, the structure of a NPP and China's third-generation reactor, using the technology known as Hualong One. This is shown with the help of the latest technologies, such as augmented reality (AR), virtual reality (VR) and voice recognition, hoping to inspire young people to learn more about nuclear power and discover NPP safety measures.
"Children are quite interested in the interactive devices here. It's a good choice for parent-child activities," a parent said at an area specially planned for visitors to try self-balancing vehicles and VR devices.
As a clean, safe and effective new energy, nuclear has become one of the top priorities for promoting green, low-carbon and sustainable development in the world and it has been widely used in industry, agriculture and daily life, said Gong Guangchen, spokesperson of Guangxi Fangchenggang NPP at the opening ceremony.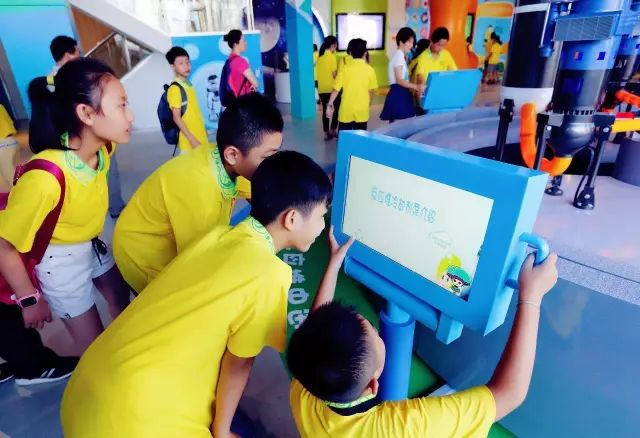 In recent years, the company has developed innovative ways to promote nuclear science, in addition to two opening nuclear power exhibition halls in Fanchenggang and Nanning, which are expected to receive more than 1 million visitors annually.
It hosts the "Opening Day" activity every Aug 7 and regular nuclear science popularization events in campuses, facilitating a better understanding of the new energy among the public.
Sun Dawei and Huang Ribo, deputy Party chief and vice-chairman of Guangxi Zhuang autonomous region, and heads of Guangxi's Development and Reform Commission, Environmental Protection Department, and Science and Technology Association attended the ceremony.