[HPR1000 news] Sixth SIT for Fangchenggang NPP shipped
Source: 发布时间: 2018/04/19
The sixth and last set of safety injection tanks (SIT) for the HPR1000 demonstration project in Fangchenggang Nuclear Power Plant (NPP), Guangxi Zhuang autonomous region was shipped on April 18.
The completion and delivery of the six SITs helps lay a solid foundation for the upcoming field construction in a smooth manner.
Manufactured by Dongfang Boiler Group, a subsidiary of Dongfang Electric Corporation, the vessel is an important component of the safety injection system for an NPP.
The SIT is filled with boric acid solution and padded with pressurized nitrogen on the top. The solution is then injected into the primary circuit under the pressure of nitrogen when the pressure of the first circuit is lower than that of the SIT. Consequently, the reactor core is cooled down and its reactivity controlled.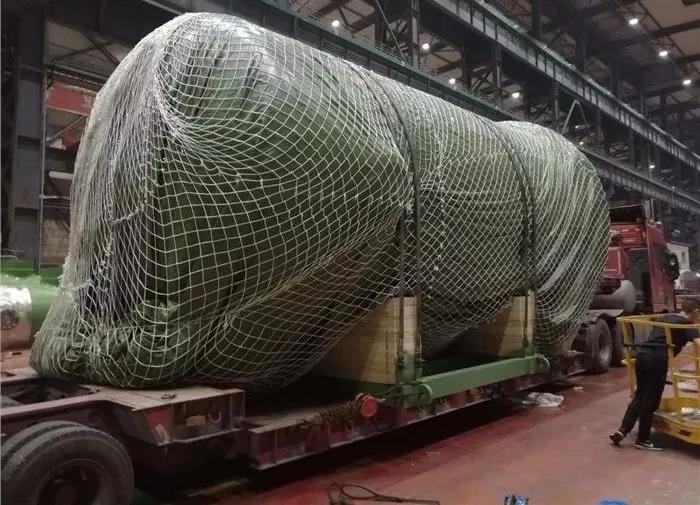 In order to guarantee the quality and progress of those six SITs, CGN Nuclear Power Engineering Co, a subsidiary of China General Nuclear Power Corporation (CGN), has overcome many challenges including the need for complicated manufacturing techniques.
All CGN employees pulled together in all respects ranging from design to quality control, always insisting on the corporation's basic principle of "Safety first, quality foremost and pursuing excellence".