CGN Power listed on A-shares market
Source: 发布时间: 2019/08/26
CGN Power Co., Ltd. was listed on the Shenzhen Stock Exchange's small- and medium-sized enterprises board on Aug 26, becoming the first nuclear power enterprise in China to issue both A-shares and H-shares.
The capital market was optimistic about the initial public offering (IPO) of the world's third-biggest nuclear energy company. The stock jumped immediately at the opening from the issue price of 2.49 yuan ($35 cents) and hit the daily limit within half an hour of trading.
In total, the company had issued 5.05 billion shares and raised about 12.57 billion yuan, posting a record for the year on the amount of financing from an IPO on China's A-share markets and ranking among the top 30 in the amount raised in its history.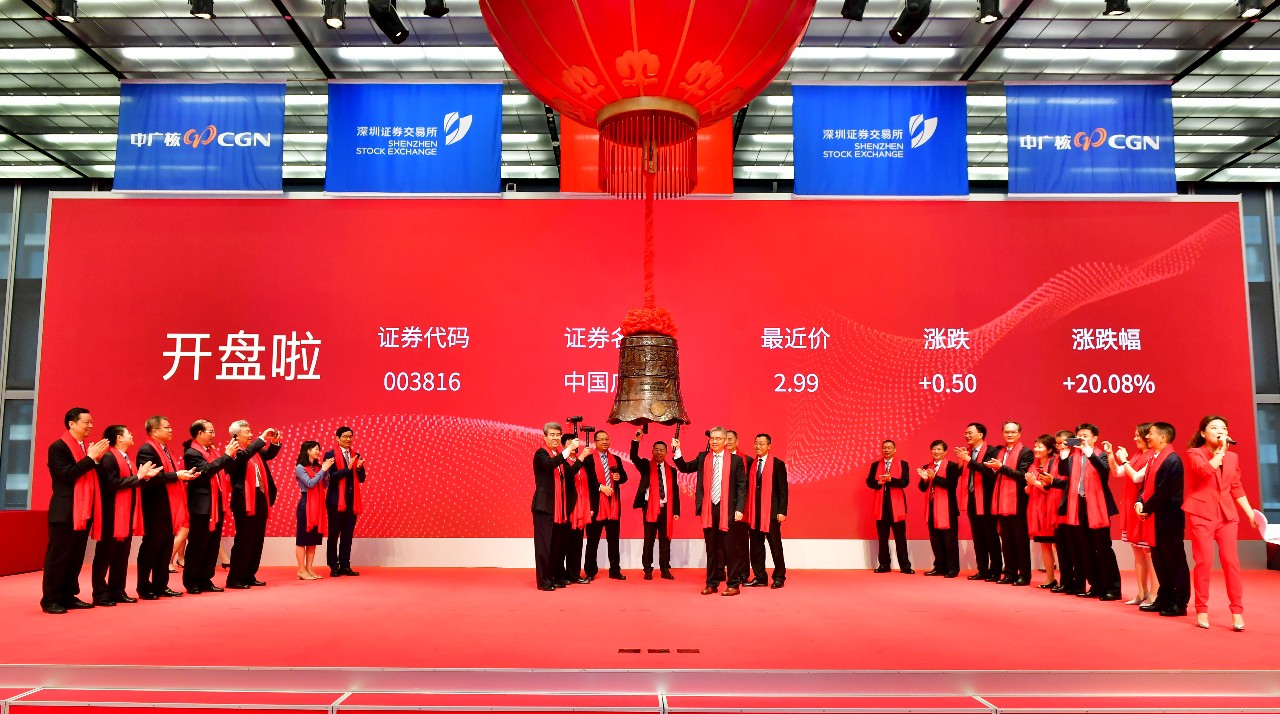 Noticeably, CGN placed 50 percent of the stocks with eight strategic investors, which are mainly state-owned enterprises and their subsidiaries, national investment funds or its subordinate enterprises, and Chinese depository receipts (CDR) with long-term investment intention. Not only can this alleviate the large-scale stock issuing pressure on secondary market, but also will contribute to the long-term stability of stock prices.
As of June 30, CGN had 24 nuclear power units in operation, with an installed capacity of 27.14 GW. There are four nuclear power units under construction with an installed capacity of 4.6 GW. The installed capacity of nuclear power units under operation and construction tops in the country.
Meanwhile, CGN also leads the world in nuclear power operation and management. As of June 30, 84.09 percent of the 22 in-service nuclear power units reside in the world's top quartile, and 81.44 percent in the world's top decile in terms of 264 World Nuclear Operators Association (WANO) indicators.
Unit 1 of Ling Ao Phase I has had no unplanned shutdowns for 14 consecutive years since March 26, 2005. As of late July 2019, it had operated safely for more than 4,800 days, outstripping all international units of the same type. Daya Bay Nuclear Power Base also outshines its peers, having gained 39 prizes in the EDF Safety Challenge Competition.
The "capability factor" refers to the availability of nuclear power units and is the most direct reflection of operation and management levels. The average "capability factor" of CGN nuclear power units exceeded 90 percent in 2016 and 92 percent in 2018, the high level in the world.
In terms of business performance, CGN's operating revenue was 33.027 billion yuan in 2016, 45.633 billion yuan in 2017 and 50.828 billion yuan in 2018, with a year-on-year growth rate of 23.05 percent, 38.17 percent and 11.38 percent respectively.
Net profit attributable to its parent company was 7.364 billion yuan, 9.564 billion yuan and 8.703 billion yuan respectively. The numbers become 7.246 billion yuan, 7.974 billion yuan and 8.61 billion yuan respectively after excluding non-recurring money-losing projects, with year-on-year growth rates of 12.64 percent, 10.05 percent and 7.96 percent respectively.
The gross profit rate of CGN was 45.24 percent in 2016, 44.81 percent in 2017 and 43.92 percent in 2018, higher than the industry average.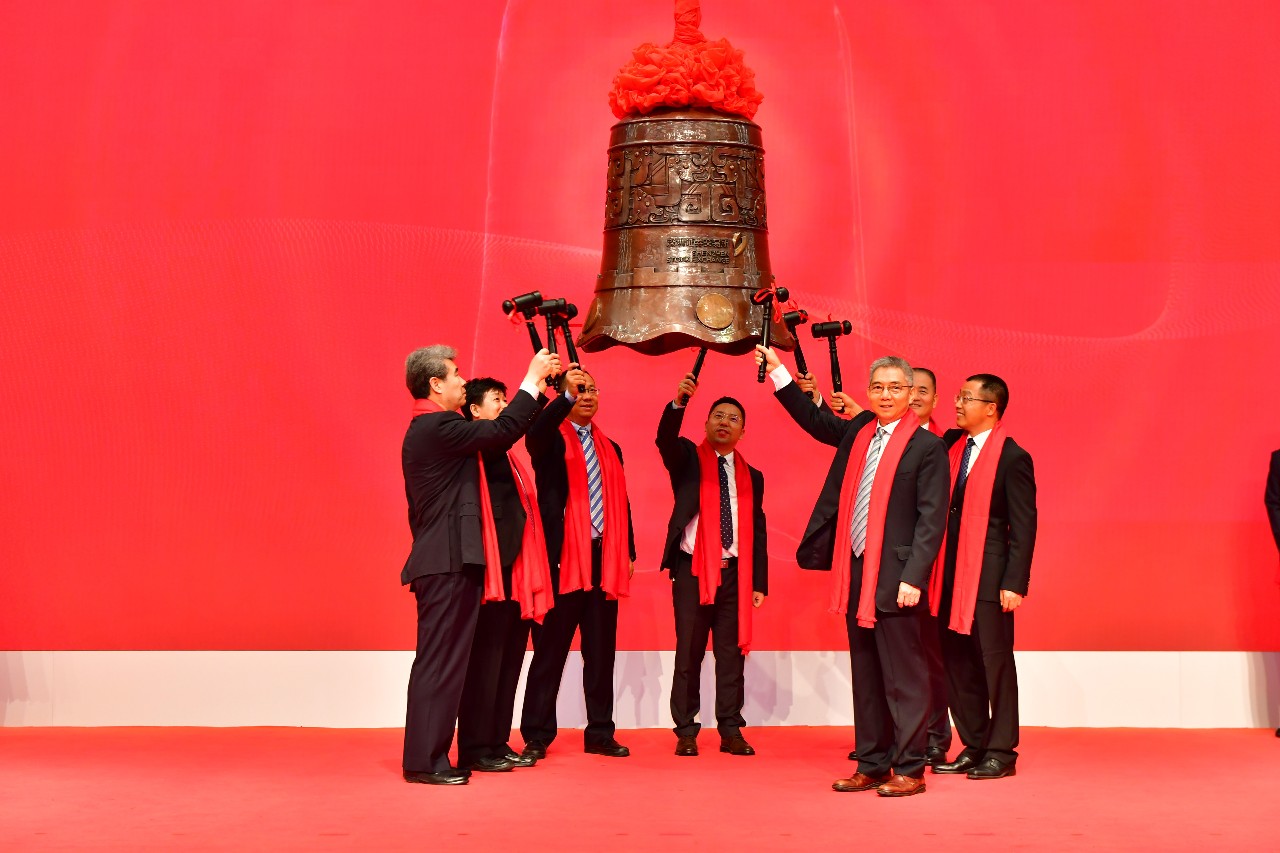 The nuclear power sector is a capital-intensive industry, notable for its large investments and long cycles. In addition to a steady growth in revenue, CGN's cash flow and solvency continue to improve. In recent years, the company's asset-liability ratio has steadily declined, dropping from 71.9 percent in 2016 to 69.3 percent in 2018.
From 2016 to 2018, the net cash flow generated by the company's business activities was 16.791 billion yuan, 26.871 billion yuan and 28.41 billion yuan respectively, which demonstrates the company's strong solvency and controllable financial risks.
Before issuing the A-shares, CGN had already delivered a showy report at Hong Kong Stock Exchange. On Aug 21, the company disclosed that its on-grid power generation reached 79.952 TW in the first half of this year, up 11.97 percent from the same period last year. Its revenue increased by 15.3 percent to 26.523 billion yuan, while net profit attributable to the parent company rose by 10 percent to 5.023 billion yuan (The number was 4.814 billion yuan after excluding non-recurring money-losing projects, a year-on-year growth of 6.1 percent).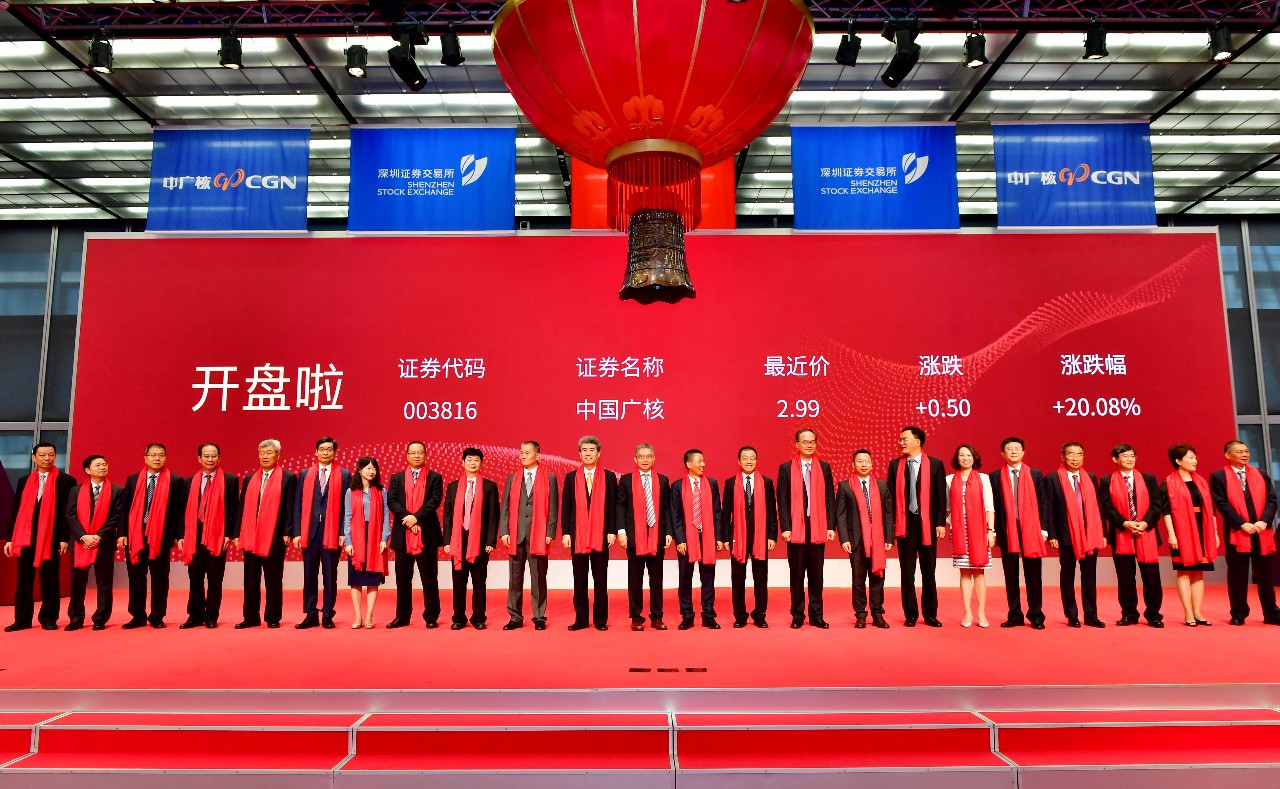 Starting from the first gigawatt-level nuclear power plant in Chinese mainland, Daya Bay NPP, CGN has gradually achieved complete independence in design, manufacture, construction and operation. It has produced Gen-II+ CPR1000 series technology and China's independent Gen-III nuclear power technology, HPR1000, has become a national calling card on behalf of China's core competitiveness. At present, it is continuously promoting the research and development of advanced reactor technology.
CGN's R&D expenditure reached 1.22 billion yuan in 2016, 1.299 billion yuan in 2017 and 1.719 billion yuan in 2018, accounting for 3.6 percent, 2.85 percent and 3.38 percent of the operating revenue respectively. All the figures led the industry.
Correspondingly, CGN has a great number of professional technical personnel. As of Dec 31, 2018, the company has more than 5,000 R&D personnel, accounting for nearly 30 percent of its total employees. To date, it has one State key laboratory, one national engineering technology research center and seven national energy R&D centers.
Its entry into the A-share capital market will mark the start of a new chapter in CGN's innovative development. The company will continue to expand its market share in the nuclear power sector, maintain high-quality development, continue to create value for its investors and share the fruits of China's nuclear power development, said Gao Ligang, president of CGN Power.